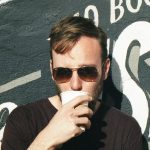 Roel van der Ven is an experienced Senior Product Manager with more than a decade of experience in product management, software development, and strategic consulting. He has worked for companies such as Spotify, SoundCloud, Last.fm and General Assembly and has consulted for various small and medium-sized businesses and startups.
Roel has a proven track record of building successful product teams and leading product innovation through agile processes. He has also played a crucial role in the growth of various companies by operationalizing the use of KPIs, dashboards, and metrics. Currently at Spotify, Roel enjoys working in collaboration with multiple teams and stakeholders in a +6000 people organization to build the world's largest audio network for both consumers and creators.
Aside from his professional career, Roel has also organized and participated in various events such as Music & Bits, a conference and hackathon that has brought together the greatest minds of the web with heroes and artists from the music industry.
Roel is passionate about sharing his knowledge and expertise in product management and has taught multiple cohorts on the subject at General Assembly. This website functions as an experimental playground and logbook of interesting experiences.
Overall, Roel van der Ven's extensive experience, proven track record, and first principles thinking make him an excellent addition to any team.
Contact
You can reach Roel on Twitter or via email: hello [at] roelvanderven.com.