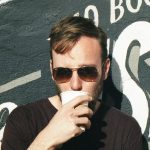 Roel van der Ven is a product manager who loves the internet. He has worked at companies like Last.fm, SoundCloud, General Assembly. He's currently at Spotify helping content metadata teams scale their offering. His accumulated experience helps teams to be successful in building large scale internet products.
His general interest and education pushed Roel into projects and positions that focused on bringing content to large audiences. Having previously lived in cities like London, Amsterdam and Berlin, he has an international approach and is able to put things into perspective in both his professional and private life.
Projects
Below is a summary of projects that Roel worked on in his spare time. Some are still active while others might not be online anymore. This page is currently WIP.
Non-profit Art Auction – Round Table 5
As a member of Round Table, Roel helped organize a non-profit art auction in Berlin.
Visit rt5.de.
Breadbound
Noortje Offreins and Roel developed an interest in bread baking, after Roel started to grow his own sourdough cultures. This interest quickly met with several challenges in finding inspiration, converting flour types and measurements, et cetera. Not long after a platform was born called Breadbound, where kindred spirits could find inspiring stories of unlikely bakers, recipes and become part of a growing community of home bakers. The project has been paused after the couple was expecting their first child, but the stories live on.
Follow Breadbound on Instagram.
THEINTERNETISMOVING
A curated collection of GIFs. This is a simple Tumblr blog to share his appreciation for moving images on the internet.
Links of the Future
The technological landscape is evolving so quickly, that news, scientific articles or trend reports sometimes feel like they're taken straight from a science-fiction novel. This blog attempts to collect these links, in order to look back at them one day and see that we've already been living in the future. Curated by Nils Westerlund and Roel van der Ven.
Timexile.tv
An interactive platform to include people in live DJ jams. Besides multiple online shows it was presented at TEDx London and produced a live show at the 2011 Shift Festival in Basel. Timexile.tv was build by Johan Uhle, Tim Exile and Roel. The project is not online anymore.
Owloctave.com
A project made by Hannah Donovan and Roel during Music Hack Day London in 2011. Owloctave.com is a (touch-screen compatible) sound board that allows you to play and discover different hoots from different owls. It's hosted on Github only, uses the SoundCloud API to stream audio and is build in HTML5. The hoots have accumulated around 10.000 streams each. The project was mentioned on Wired.com that month.
Events
Music and Bits 2009
Music Hack Day Berlin 2011
Contact
You can reach Roel on Twitter or via email: hello [at] roelvanderven.com.